Fitness Can Be Fun: A Glow-INSANITY Celebration
If you think fitness can't be fun, then you haven't been to a glow workout!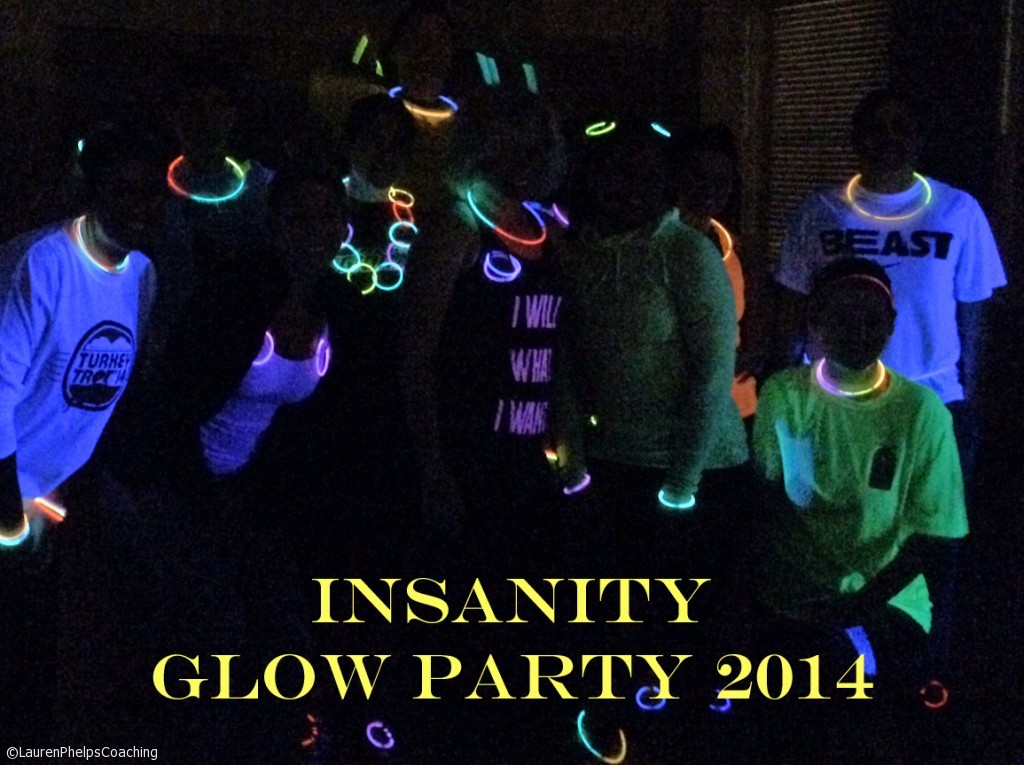 What's a glow workout?
Connect glow sticks to your shoes, wrists and neck.
Turn off the lights.
Turn on the black lights.
Turn up the music and WORKOUT – INSANITY style.
To celebrate the last Wednesday night class of 2014, veteran INSANITY clients and a couple newbies showed up to workout in the dark.  We had a blast!
Fitness can still be fun if you aren't able to create your own glow party.  Gather a friend or two and work together to complete the workout or encourage each other.  Simply having another person working with you toward a goal will help you to push harder and smile a little more during the process.
If you want me to be that person, then let's talk.
The next Wednesday night INSANITY course starts January 7th.  I'm pretty sure we'll have another glow party in the next two months.  Be there!
If you'd like, sign up for my monthly newsletter to get these posts in your inbox.
Comments
comments