Eating in Cancun – Part 1
Eating on vacation can be a scary thing!  You might be influenced to make poor decisions because, "hey, it's vacation!"
On this vacation, most meals came from a buffet. There were endless options for every taste bud!
I made a point to try new things that I knew I wouldn't get to eat at home. My favorite new fish is squid! I've never had a grilled squid filet, only the fried rings.
Here are a few things that I ate while on vacation in Cancun: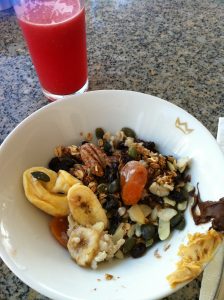 Breakfast was spectacular! They had fresh fruit juices made in a VitaMix no less, and an impressive cereal bar.  I made my own granola with walnuts, almonds, pumpkin seeds, oats, and a splash of hot porridge.   I had to try the peanut butter and nutella spreads and some dried fruit.  I liked the banana chips.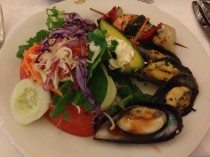 The mussels were fabulous!  The one with sauce was chilled (I didn't love that).  I had to try the avocado. Turns out, that's cream cheese on the top (didn't love).   I loved the fish skewers with various grilled fish and veggies.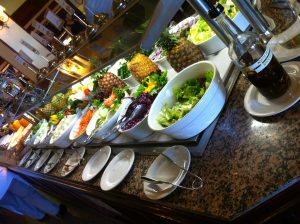 The fresh salad bar was amazing!!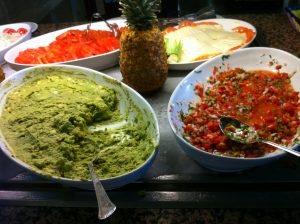 At every meal, they served guacamole and pico de gallo. YUMMO!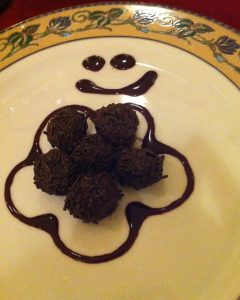 The staff was SO NICE!  Turns out, I hate flan. I casually told the server that I prefer chocolate and next thing I knew, this was in front of me.  The unexpected details really made this trip fantastic!
What's your favorite thing to eat on vacation?
Comments
comments