INSANE and Fitter than Ever
Last night the April 2nd INSANITY group took their final fit test.  The attitude in the room was totally different from week 1. Hesitant looks were replaced with fierce determination. They were ready to ROCK the fit test and they did.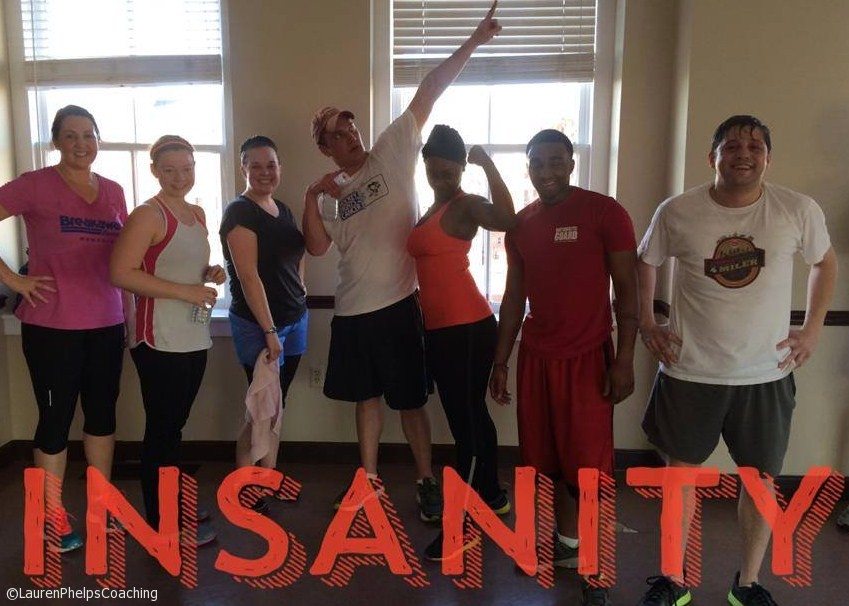 If you've ever done INSANITY at home, then you know that the fit test is more challenging than some of the workouts.
It's 8 exercises for one minute each with a one minute rest in between.
Switch Kicks
Power Jacks
Power Knees
Power Jumps
Globe Jumps
Burpees
Push-up Jacks
Low Plank Oblique Crunches
The most improved exercise for everyone was the Push-up Jacks. Two people more than doubled their score going from 11 to 26 and 13 to 31. It's so exciting to watch the fitness gains and changes that the class experiences.
Want to improve your fitness level?
Take the fit test every 4 to 6 weeks.
Keep a record and then push yourself to beat your last result.
Want to join us for the next live class? Check out the schedule and sign up!
Comments
comments