Eating in Cancun – Part 2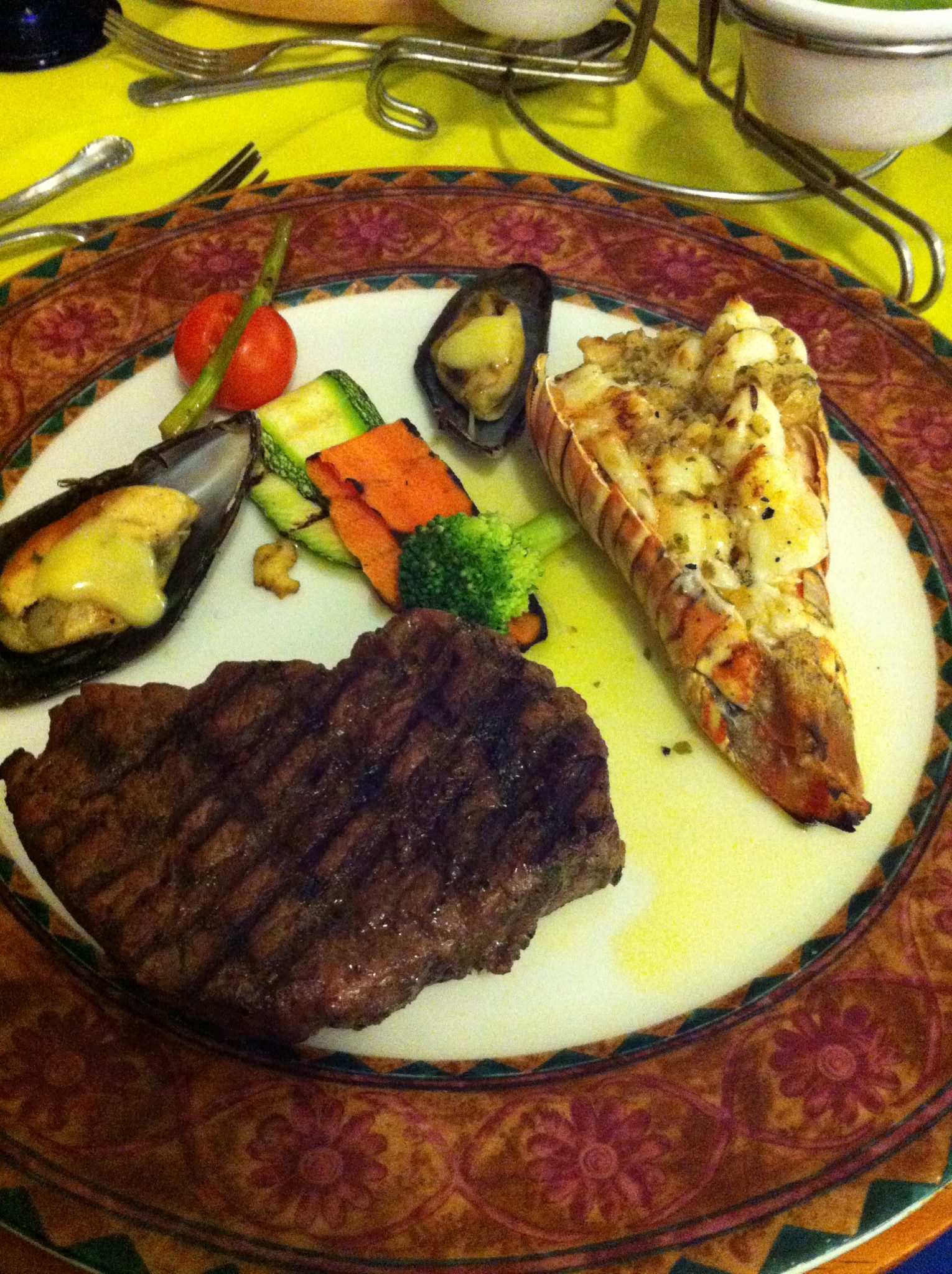 Here's Part 1 in case you missed it.
I miss Mexico!
This is the view from the Solarium which is above the restaurant where we dined the second night.  There were TWO infinity pools on site!
As part of our all-inclusive package, we were able to eat dinner at the four on-site restaurants. Each had a different theme and cuisine which was a nice change from the usual buffet.
Here's what we ate at the Steakhouse: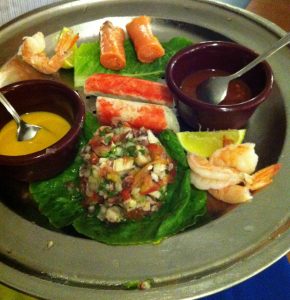 Everyone received the same shared appetizer – ceviche, shrimp, smoked salmon, and crab stick.  The shrimp was my favorite.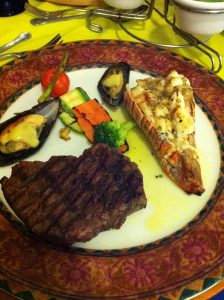 From the four entrée options, I chose the Surf and Turf. I knew I'd like the lobster, and I was okay with a few bites of steak. The lobster and mussels were outstanding!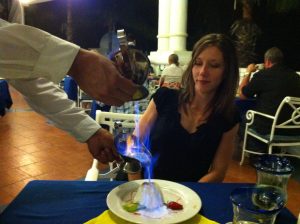 Finally, I had to order the Flaming Alaska for dessert.  I loved watching the server walk around the restaurant with flaming gravy boats!  While the show was exciting and my dessert was flaming, I didn't love the flavor.
Where's your favorite place to dine on vacation?
Comments
comments