I Quit My Day Job, Then What…
Thank you for watching!
I'd love to know what you heard in my story that could be relevant for you and your life!
I'm guessing you have some questions.
Here are some things that people often ask:
Q: I'd love to quit my job, but do I have to become a personal trainer?
A: Nope!
That's my story. Everyone has their own journey, and what we all have in common is the desire to live a healthy lifestyle and a desire to help others become the best versions of themselves too!
That can look 1000 different ways.
Here are a few examples from our team :
Jaime has a full-time job in the pharmaceutical industry and loves to help people with their physical and financial vitality.
Kristen has a health coaching practice and meal-prep service and used to be a bartender.
Kurtis has his own marketing business and loves to help people grow side businesses
Katie has a full time sales job, and loves to be healthy and help others thrive too.
Adrienne is trained as a Registered Nurse and currently is a stay-at-home mom who wants to help others and bring in extra income for the family.
As you can see, we are all on different paths, and Solle Naturals is our common vehicle.  We choose to partner with a company so that we don't have to create products and infrastructure – Solle does that for us!
Q: Did you say I don't have to be an herb expert!?
A: Yup.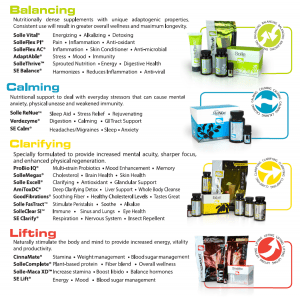 We have simple product categories that make it easy to understand the gist of the products. If you want to geek out on the science, we have a library of videos where you can do that! Lol
My favorite thing is our Product Quiz.
Anytime you want to help someone with our products, they can take a quiz that will cover 30 symptoms they could be experiencing and then RANKS the products in order of importance.
It's awesome because it takes the guesswork out of it! You can help others right away without having to know the ins and outs of the different products.
Q: How do I engage with the awesome community you mentioned?
A: Online via Zoom meetups and message threads + In person at conferences and retreats.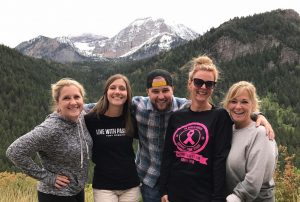 Since I've been part of this community, I have traveled to Las Vegas, Salt Lake City and Cape Cod for various conferences and retreats. You can even EARN FREE travel or accommodations for specific events.
In 2019, some of us are planning to meetup at Tony Robbins' Unleash the Power Within event in Miami.
It's easy to focus on the FUN of travel, and the most important thing for me has been the daily interactions with people when I need help. I never have to have a "breakdown" on my own. Someone from the team is always available to help – you're never alone having to do this by yourself.
Q: What makes Solle Naturals better than other companies?
A: Several things!
Product Quality – plant based, nothing artificial, non-gmo, gluten-free
Product price and variety – we have over 30 items all ranging from $15-$50
There are no minimum orders or autoship requirements for customers
For business partners, there's no monthly fee and you're able to move your volume to maximize your commissions.
It's like family. Literally, you can walk in the home office and chat with the president and staff.
Q: How do I know this company is a fit for me?
A: Trust your vibes. I always know the difference in "I shouldn't do this vibes" and "this will help me grow, it's a little scary, vibes"
Next, take the quiz and setup a time to meet our team.
Q: What if I'm not a salesperson or have business experience?
A: That's perfect!
You don't need to have sales or business skills. You just need to enjoy helping others. The rest will FLOW as you focus on your contribution and use the tools and training that we give you.
Now that you've seen an overview of how this works, let's create a plan for you to reach your wellness and financial goals.
Remember – YOU get to choose what it looks like and how it fits in your life.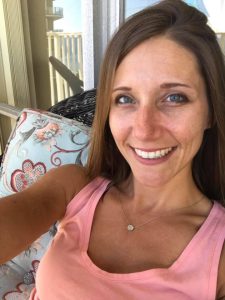 I'm here to help.
Comments
comments