Moving to Florida : Day 8 – Committed
Today I got super present to the power of being committed to an outcome.
I was asked to do an interview with my friend and mentor Kurtis for his "Ninjafi Your Life" community. We talked about my move to Florida – who I was before and who I became to make it happen.
The key : Name and Claim an Outcome – tell everyone, work toward it. "I am moving to Florida."
Quick Overview
The Good
It was so FUN to be a YES when Kurtis called to ask me to do an interview "right now."  I didn't hesitate or worry what I would say – I just said YES!
Experiencing the crystal teal water of Paradise Island.
Seeing the sunrise and sunset over the water.
The Bad
Nothing – if I have to choose something I choose lack of physical activity again.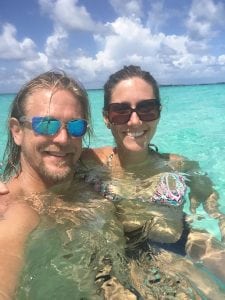 Beautiful Moments
Sitting on the edge of the dock watching the sunset with David.
Lessons Learned
Just because I've heard my story 1000 times doesn't mean I shouldn't tell it in its entirety. We all have powerful and inspiring stories to share.
Growth
Embracing flexibility – it's been the key to less stress and anxiety and more joy and fulfillment. I'm happy to continue to notice my progress in this area.
What's an outcome that you're claiming for 2018?
Read more Moving to Florida Entries here. 
Comments
comments