30 Somethings Create Freedom
What would life be like if you created it exactly how you wanted it to be?
Where would you live?
What type of work would you do?
Who would you surround yourself with?
These are questions I started asking myself when I was 29. I was SO OVER my life-after-college which included a desk job that was sucking the life out of my soul, friends that only cared about drinking, and dreams that felt impossible to achieve.
I thought – "This cannot be what my next 30 years will hold. I'm not going to make it if things stay like this."
Fast forward to now – I'm nearly 34 – I am running my own business that I started four years ago, and I'm never, ever going back to a desk job.
During this time, I learned so many lessons about myself and about life. I've helped 100s of people move forward in the areas of mindset, nutrition and fitness. It's been amazing to see people thrive!
One key that divides the clients who have succeeded and the ones who have stayed the same is determination.
Determination – grit – hunger – are at the basis of all lasting change.
In the beginning of my business, I had determination, but I was lacking fulfillment.
I discovered that the missing ingredient was community.
I craved interaction with groups, sharing ideas, and working toward a common goal.
I found that a lot of other people felt that way too. We want to hustle on our goals, but it sure would be nice if we had a tribe to go along with us.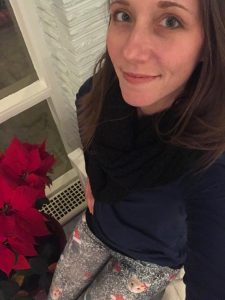 One Friday night a couple months ago, I returned from yoga class wearing my fave cat leggings and settled in to Season 2 of Sex and the City. It seemed like the puuurfect night.
Then it hit me.
This is what 30 something life is like.
I had a mixture of feelings ranging from "oh crap" to "this is awesome!"
As I shared more about this 30 something life I've found myself in, I realized that others were having the same thoughts, and we needed to come together.
Thus – 30 Somethings Create Freedom – was born.
30 Somethings Create Freedom is a free community were we can ban together, cheer for each other, cry with each other, and move forward into even more FREEDOM to live life on our terms.
No matter where you are today, you can move to more freedom by having a determined attitude, action steps, and community support.
In our community, you'll find daily motivation, quick tips for reaching your goals, success stories, fuel for your mind, heart and soul, and so much more.
It's a safe place for anyone who is hungry for more. You deserve to have anything you want in life – it's time to make it a reality.
Apply to join our community:
Comments
comments